Any project leader goes through key phases when starting their business, how to choose employees,: starting from refining their business idea, identifying its financial needs and how to choose the project funding source until the assessment of self-financing of investments. This is where the most critical phase appears: you have to make sure that the capital is sufficient to be able to start your activity safely !
However, if you find yourself facing a large gap in funding needs, you must fill it ! At this point, you will need to identify the best borrowing solution, the one that will best adapt to your activity and your future goals. We will therefore help you to detect the various funding solutions so that you can make the right choice and finally get started !
Yes, funding solutions exist and they are varied, but…
If you are an entrepreneur, several funding options are presented to you and this is reassuring ! Generally, whatever your borrowing needs, you will find a solution that suits you. Especially since there are people who are developing quickly to support the taking of entrepreneurial initiative. But before you can get to the identification stage of these funding solutions it is important to know something. The step prior to each funding search is very important, you should especially not neglect it !
In other words, to identify your selective criteria, you must identify with relevance the need you are looking to cover. Indeed, the precise inventory of your needs will also allow you to define the correct allocation of funding because each type of need corresponds to a specific funding solution. Yes, the nature of the needs is decisive, because we do not finance the purchase of equipment and external growth in the same way, for example.
The professional and personal aspirations of the manager are also very important and can influence the choice of funding solution. Between a young idea carrier who has big professional projects and wishes to diversify his heritage, and the experienced business manager who is preparing for his retirement and wants a smooth transfer : there is a big difference.
It is therefore necessary, to deepen your reflection and to take into consideration all these elements before making your choice of funding.
How to Choose your Project Funding Ways
1 – First financing solution: banks
Bank lending is probably the most popular financing solution for business creators. This is due to the advantage that the loan offers of obtaining the desired funds fairly quickly, which you will then gradually repay according to the evolution of your activity. The amounts granted vary depending on the project, the situation of the borrower as well as the credit itself.
On the other hand, to grant you the loan, the bank will need sufficient guarantees, since like any company, it seeks to minimize its risk taking and to ensure its various transactions. The project that you will present to your banker must therefore have potential, guarantee the profitability of your activity and confirm its long-term viability.
You should know how to choose it with this situation, your leadership skills will also play a big role. Indeed, your commitment, your perseverance, your professionalism and your desire to succeed will be your weapons to defend your project and will guarantee the agreement of your bank. So be sure to study your credit request and put all the chances on your side to be able to get started.
Our advice
To guarantee the credibility of your project funding ways and facilitate the acceptance of your loan request, do not hesitate to inform yourself upstream on the various guarantee devices: guarantees offered by France Active, regional guarantee funds, mutual guarantee companies…Have all the information necessary to be able to make the right choice and request the device best suited to your situation and your creation project.
Do not hesitate to identify your funding need, since in some cases you can choose a device more suited to your situation than others. For example for your equipment, opt for furniture leasing (or "leasing"). This solution can be very interesting for financing equipment and vehicles without borrowing. And if it's about acquiring a building, you have the real estate leasing too.
Pay the attention and time necessary for the document presenting your file: it is your spokesperson, he must value your project and sell it.
Prepare to pit effectively, you must present your project and assert the potential of your profitable business idea.
2 – Second financing solution: microcredit organizations
If your request for bank credit has been refused due to lack of sufficient guarantees or if you have exhausted all your chances of obtaining a loan, another solution is available to you : request a microcredit organization, which will bring you :
– all the classic services of a financial institution.
– additional dedicated support to help you carry out your creation project.
Who to contact ?
Adie (Association for the Right to Economic Initiative) : it encourages entrepreneurial initiative by offering companies a microcredit of up to 10,000 euros and provides them with additional financing such as: honor loans and/or premiums depending on the region. This help can therefore be very useful.
Confidence path: is an association attached to the Caisse d'Epargne which also grants microcredits. If you want to start or take over an existing business but you do not have sufficient collateral to obtain credit, you can consider this funding solution.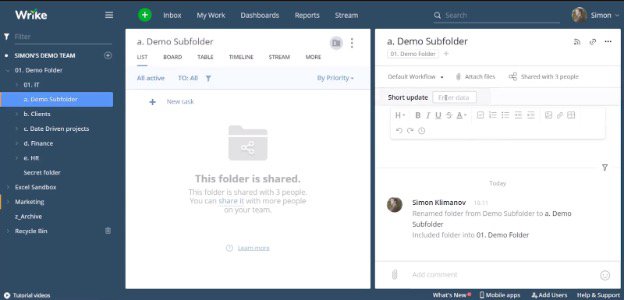 3 – Solidarity Financing
This type of financing comes from solidarity savings, which is collected via solidarity investments. Solidarity funding may interest you, but you must now how to choose the perfect one for your business funding :
– if the banking system did not allow you to obtain all of your funding
– if you have a company or association with an activity with high social and / or environmental utility. (For example, the following sectors of activity: access to employment, very social housing, ecological activities, entrepreneurship in developing countries).
In this case, go to :
The Nef: it is a solidarity finance cooperative of anthroposophical inspiration, which mainly finances activities with an ecological, social and cultural dimension.
Caisse Solidaire: it is a financial cooperative collecting local savings and redistributing it in the form of loans to small and medium-sized enterprises and associations that create local employment. The aim of this financial body, created in the Hauts-de-France region, is to promote a social, responsible and sustainable economy.
4 – How to Choose Crowdlending
It is a form of crowdfunding or crowd funding that allows entrepreneurs to borrow from individuals via a platform. And as lenders, these individuals make a financial investment over a defined period at a known rate of return. They then receive a repayment including part of the capital and interest
The loans offered can take the form of minibon loans. These loans are anonymous securities issued by a company in exchange for a loan and which is intended for companies which are created in the form of an SA or an SAS. On the other hand, in this case, the investors are therefore lenders and not shareholders. They can make their savings or cash work by choosing for themselves the projects they wish to support by targeting the risk and return that suit them, in complete freedom.
Crowlending platforms approved by CIP by the AMF can count among their community of lenders legal persons, unlike IFP platforms approved by the ACPR.
5 – Your associates
Creating a society is a participatory approach that highlights the collective efforts of the creator and his associates. These partners will be able to play a very important role and will have the opportunity to "loan money" or help the company cover its liquidity needs by carrying part of their contributions in partner current accounts.
In this case, they will then have a repayable claim on the company which can be remunerated by the payment of interest. This financing solution can be very interesting especially if your loved ones express their wishes to help you strengthen your equity to start your business. The solution will therefore be obvious to you.
6 – Bpifrance
It is a public investment bank that acts, in addition to the market, to help project leaders finance their financing needs. Bpifrance is an essential player in the innovation and business development landscape, it offers personalized assistance at each key stage in the development of a project and an offer adapted to regional specificities.
The support offered by Bpifrance stains to support the growth of SMEs and ITEs: from seed to listing by granting scholarships, credits and by intervening as collateral and equity. So, if you have a good project idea, or you intend to promote an innovative concept, do not hesitate to join one of its regional locations to better find out about this solution.
I hope now you get clear ideas about how to choose a fund manager for your business needs.