Finding the competitors of a business is never easy if you do not know about digital marketing and SEO. To be able to carry out a relevant analysis of competition in its sector of activity and target a strategic competitive advantage, it is first of all necessary to know how to identify its competitors. Whether it is a business creation or the expansion of its offer, this step is essential to ensure the success of its project. So how do you find a company's competitors ? And why is this approach essential in a market study ?
The importance of knowing your competitors
The fact that there are competitors in an industry proves that there is a market to be exploited and a demand to be met. Having competitors is therefore not necessarily a bad sign.
However, to be able to stand out from rival companies, it is essential to know how to identify and know them. It is only by doing this competitive study approach that a company will be able to generate a relevant competitive advantage. Conducting a differentiation strategy is the key to conquering new customers, gaining market share, increasing your turnover and ensuring satisfactory profitability. During a business creation, this step is all the more important since it allows to achieve its competitive benchmark and thus to find its differentiating positioning and determine its key success factors.
How to identify competitors of a business
It is important not to focus on the big names in your industry when you want to do a competitive analysis. Indeed, it will be very complicated to recover the market share of giants whose offers are very present in the minds of customers. It is best to focus on finding more similar competitors of a business in terms of size, seniority and level of range.
The different kinds of competition
There are two main categories in which to classify the forces present on its competitive market: direct and indirect competitors.
Direct competitors
These market players are the companies that immediately come out on top when you think about its competition. They are present in the same field of activity and / or the same geographic sector. Their supply of products and services is also very similar, which implies that customers and prospects have similar characteristics.
For example, for a shoe store, the other shoe stores are direct competitors.
Indirect competitors
Indirect competitors are companies that offer the same offer but in a different way. The targets intersect but are not the same overall.
For a shoe shop, indirect competitors can be private sales websites that offer shoes and clothing stores (they sell the same type of product but are not just focused on that-this).
It is very important to monitor its indirect competitors because they can adjust their supply and positioning and place themselves in the same market segment as your company. Without competitive monitoring and without regularly achieving a benchmark, the company could completely miss this wide range and lose market share which would directly impact its turnover.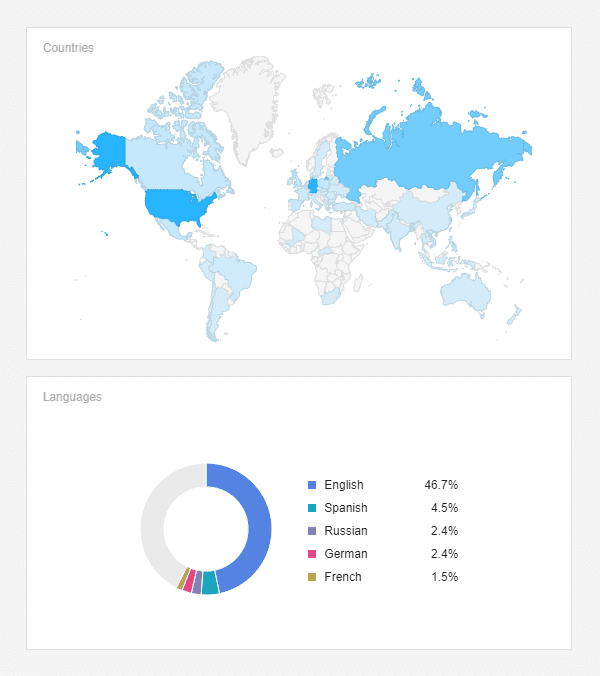 Where to find the information to know its competitors
In order to carry out a SWOT analysis (diagnosis of strengths, weaknesses, opportunities and threats) and to be able to stand out from its competition, sources of information must be multiplied in order to better understand its rivals on the market.
On-line sources of information
The Internet and search engines like Google are colossal databases that must be used to study its competitors.
Just by typing a company's flagship product on Google, many competing websites will appear in the search results. It is then necessary to push its analysis to classify its competitors, obtain relevant information and carry out its strategic marketing plan. Social networks are also to be monitored to identify potential new entrants to the markets.
Off-line sources of information
Competitive analyzes can be supplemented by the construction of a research panel. This can be questioned during a notoriety study in order to identify the main competitors in an activity sector. This panel can also be used to identify future market trends.
Going to the field to study the actors present in its geographic area can also be useful. Even if this is very rare today, it is possible that competitors are not present on the Internet when they do exist.
Identifying its competitors, diagnosing their strengths and weaknesses in order to achieve a differentiating positioning is essential to gain market share and increase its turnover. Once they are identified, it is necessary to monitor them forever to remain competitive.
Read Also : How to determine productivity indicators?